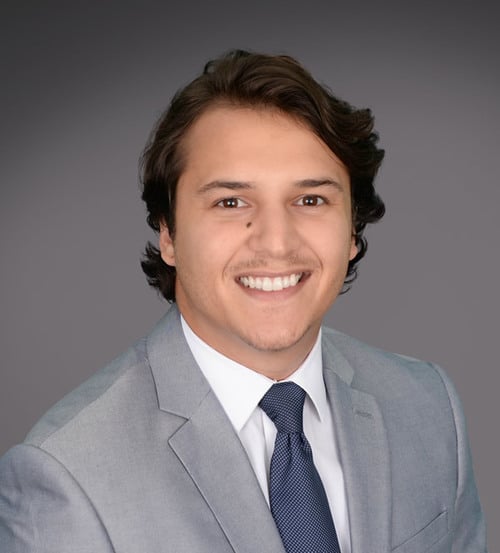 Enrique Montjoy
Outdoorsy and artistic are two ways I would describe myself, yet I spend most of my days indoors doing pretty analytical stuff. It's funny the way the world works. That is why my favorite quote is "everything happens for a reason".
When I graduated from FIU in 2014 with cum laude honors and within the top 10% of my class I had it all figured out; well not really. I was just as clueless as the other 1500 marketing major students that got thrown into the work force. Not knowing what to do with my life and with school bills creeping up on me, I turned to the only paid internship at the time which was a sales/management position at a furniture store. I ended up being the number one inter by sales volume that summer and stayed with the company for a little over two years as a manager in training. During those two years not only did I realize I was meant to sell but I was also lucky enough to have learned the most important principal in sales which is world class service. Unknowingly, the desperate decision of working in furniture sales ended up being one of the best decisions in my life since it gave me the core fundamentals to be a sound sales person and it allowed me to meet Craig Stelzer.
Who is Craig Stelzer you may ask? At first, he was just someone I sold furniture to who offered me a job. Little did I know that job would turn into an incredible life long career and little did I know who I was speaking with. Turns out Craig is one of the most renowned loan officers in the state of Florida for the past 15 years and he is ranked among the top 20 loan officers in the entire country by Scotsman Guide. With that said, I've now been in the mortgage industry for a little over 4 years, but I can say with all honestly and confidence there's probably already about 15 years of knowledge in me simply because I've learned how to do things the right way from the very best of the best in the industry. After closing over a dozen transactions together, Sallianne and Christian both now know and trust in the work my team and I at CrossCountry Mortgage do. We put client's interest first and ALWAYS come through as promised. For this reason, we've made our own real-estate/mortgage team. The goal is simple, help families find the home of their dreams and help them finance it with the best possible mortgage option for their specific scenario.